The Army defends this torture by fraudulently claiming they didn't provide Medical Care because Post-Traumatic Stress Disorder was not known about at the time.

As far back as WWI the Army knew Combat Soldiers suffered from Shell Shock, Combat Fatigue, and other Stress, and Mental Health Disorders, from combat.

Instead of Medical Care soldiers returning from Vietnam needing Mental Health Care, or Counseling, were mistreated, abused, harassed, placed in the stockade for extremely minor offenses, normally handled by minor Company Level Article 15's, and many, like Billy Kidwell, were gang beaten by prison guards, starved, tortured, and forced to accept "For the Good of the Service" Discharges, that the Army, and VA, would later fraudulently claim were "Dishonorable Discharges".

The Army's denial of Medical Care for "Stateside Adjustment Problems", and/or, Mental Problems from combat, was extremely smart, in that the Army would then have NO RECORD of the soldier receiving care for Mental, or Stress Disabilities from combat, so soldiers Medically Unfit to Serve, and legally entitled to costly Medical Discharges for Combat Mental Disabilities, were railroaded, and given AR 635-200, "For the Good of the Service Discharges" instead, cheating the Soldier out of VA Medical Care, and Compensation, for his war injuries, and combat problems.

And when the soldier goes to the United States Army Review Board, or Army Board for Correction of Military Records, asking to have their discharge properly changed to a Medical Discharge, because of their P.T.S.D., or to an Honorable Discharge, the "Boards", which are just as corrupt as the Army, and the VA, lies and says there is NO RECORD of the Veteran receiving Medical Care for their stress disorder.

This was the Army's Con Game for Stealing Honorable Discharges, and Disability Benefits, from Disabled Soldiers legally entitled to Honorable Medical Discharges, and Disability Benefits.


The Corrupt United States Army, the VA, and the Army Discharge Boards, know, and are fully aware, that there are Official Army Records, in the form of the Official Army Record of Assignments Form, that clearly documents the soldier's conduct, and efficiency, in each company the soldier served in.

That Form would clearly prove if the soldier's Conduct, and/or efficiency, drastically changed after combat service in Vietnam, which would prove the soldier suffered some event in Vietnam that changed the soldier's conduct, placing a duty on the Army to at least provide the soldier a Mental Health Evaluation, before the Soldier's Discharge to determine if the soldier is disabled, after the drastic change in conduct.

The failure of the Army to provide Medical Care, Counseling, or Mental Health Evaluations after Vietnam Combat Service, especally after a soldier's documented drastic change in conduct, and/or, efficiency, constituted Medical Care Deprivation Torture, in direct violation of the United Nations Convention Against Torture, or Other Cruel, Inhuman, or Degrading Treatment that the United States signed, and agreed to.

The Army knows that gang-beating the hell out of returning Vietnam Soldiers, tossing them in the stockade for extremely minor issues caused by the soldier's combat disability, starving, and torturing soldiers, does not constitute the Counseling, and Mental Health Care, that returning Vietnam Soldiers deserved.

Click Here to Read the Full Story About the Abuse of Disabled Vietnam Veterans by the United States Army

______________________________________________________________________________

FOR FIFTY YEARS THE DEPARTMENT OF VETERANS AFFAIRS HAS COMMITTED CRIMES AGAINST VIETNAM VETERANS
The VA refuses to comply with laws intended to protect the rights of Disable Vietnam Veterans, Intentionally Driving Thousands of Elderly Vietnam Veterans to Suicide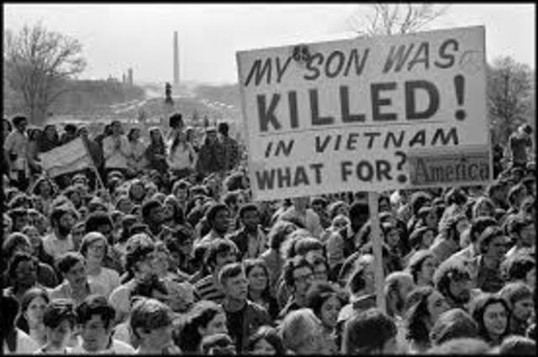 The VA has been caught, over, and over, and over again, discriminating against, and intentionally committing crimes against Elderly, Disabled Vietnam Veterans, and Female Veterans.

The VA won't even respond to F.O.I.A. Requests, Complaint Letters, and even ignores Indisputable Proof of Criminal Conduct by VA Officials against the Elderly, against Vietnam Veterans, and against Female Veterans.

The VA only cares about post 911 Veterans because they have more active VSO's, and more Political Clout.

So the VA is using Dishonesty, Dilatory Tactics, and non-stop Criminal Conduct to discourage Elderly Veterans, Disabled Vietnam Veterans, and Female Veterans, from complaining, and/or exercising their rights as the VA Discriminates against them, stealing the VA Benefits they earned.

And the VA gets by with it because noone really cares about the Elderly, or about Vietnam, or Female Veterans.


________________________________________________________________________

NO MORALS, NO ETHICS, NO RESPECT FOR ANY LAW, OR VETERAN'S RIGHTS, THE VA OFFICE OF GENERAL COUNSEL
These are the Individuals that have made the VA corrupt for at least the past Fifty (50) Years


Some individuals are so evil that words can't describe them.



________________________________________________________________________


COMMENTS

Are you a Vietnam Veteran that has been victimized by one of the Army's Vietnam Veteran Con Games?

Or Do you just want to make a remark about how filthy the Army treated Soldiers returning from Vietnam.

Leave a comment below.