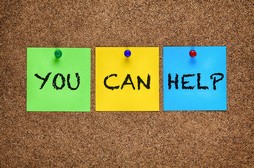 Only YOU can protect Veterans Rights from such a corrupt Justice Department.


1. Contact the News Media, the House, and Senate Veterans, and Judicial Committies, and DEMAND that the blatant Discrimination against America's Veterans immediately stop.

2. Demand that Attorney General, Merrick B. Garland, and his United States Department of Justice, START respecting Veterans Rights, and START complying with the Servicemembers, and Veterans Initiative Act of 2020.

3. Starting with providing counsel to Disabled Vietnam Veteran, and Veterans Rights Activist, Billy Kidwell, who the Justice Department is trying to stop from bringing rights to Disabled Veterans in Florida, by the government trying to cause Billy Kidwell's Death.



CLICK BELOW TO CONTACT


House Committee on Veterans Affairs Senate Committee on Veterans Affairs House Committee on the Judiciary

Senate Committee on the Judiciary

New York Times Washington Post Washington Times CBS NBC MSNBC Fox News

_______________________________________________________

The Established Veterans Groups Refuse to Help Disabled Vietnam Veterans

Billy Kidwell wrote, and wrote, and wrote, all of the Veterans Organizations he could find on the internet. He belonged to the American Legion, the VFW, and the DAV, and None of the Established Veterans Organizations would help protect the Disability Rights of Billy Kidwell, and the rights of Elderly, Disabled Vietnam Veterans, in Florida.


________________________________

PLEASE VISIT OUR NEW
MEMORIAL PAGES HONORING THE FORGOTTEN VETERANS MURDERED BY OUR GOVERNMENT!
By Clicking here.....
________________________________

READ ABOUT HOW THE JUSTICE DEPARTMENT, AND THE U.S. DISTRICT COURT IN FORT MYERS, FLORIDA, ARE TRYING TO SHUT US UP, BY TRYING TO MURDER THE ELDERLY, DISABLED VIETNAM VETERAN, BILLY KIDWELL!
By Clicking here.....