VetsForJustice.com

MEMORIAL PAGE




These Veterans Committed Suicide to Expose how Horrific Our Own Government Treats it's Disabled Veterans


THESE ARE AMERICA'S REAL HEROES !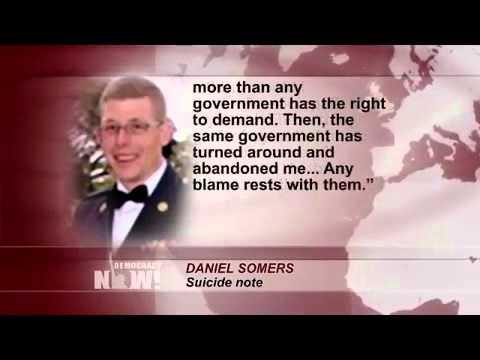 The Sucide Note of Daniel Somers

Daniel Somers is a true hero.

He suffered more than any human should have to. And when he could bear it no more he demostrated more Ethics, more Honesty, and more Honor, than any Politician, or Government Official, America has ever had. And that is sad.

Daniel Somers, like many Veterans, was forced to do things that conflicted with his sense of right, and wrong, durring war causing him to suffer what we now call Post-Traumatic Stress Disorder.

To make it worst, he returned to a very uncaring government, with a Veteran Claims Process so dishonest, and uncaring, the VA (now Department of Veterans Affairs) makes Mafia Crime Families look honest.


Daniel Somers Suicide Note describes how he went beyond the call of duty, and how our OWN government, how the United States Government turned around and deserted him.

Daniel Somers explains how he did not receive the medication he needs for pain. The VA has done this to all of its Disabled Veterans.

Disabled Veterans with injuries, that were receiving pain killers to make the injury bearable have had their pain killers stopped by the Department of Veterans Affairs.

And yet bums in America, too lazy to work, on Welfare, can get all the pain killers they want from Welfare Doctors.


Daniel Somers explained how for twenty (20) years the VA lied, and denied he suffered illnesses from combat, and how he deserved, but did not get, needed medical care for his many Severe Brain Injuries.

Daniel Somers then accuses the government of driving Twenty-Two (22) Disabled Veterans to suicide each day, and how those numbers will not decline until the government has killed all of the Disabled Veterans, and yet no one seems to care.

His suicide note states "That is more Veterans killed, every single day, than children killed at Sandy Hook."

Every Veteran in America, and every person that cares about our Military, and our Veterans, needs to read the Suicide Note of Daniel Somers, at least a dozen times, because that note is accurare, and full of wisdom, exposing how very corrupt, and dishonest, America's Politicians, and the Department of Veterans Affairs, treat her Veterans, those that provide the very Umbrella of Freedom we all live under. [Click here to read the Daniel Somers Sucide Note].


In his final act Daniel Somers, a REAL Hero, provided us with the truth, and imposed on each of us a DUTY to unite against our Politicians, and the "Establishment", demanding better for those who have provided us with so much.
_____________________________________________________________________________________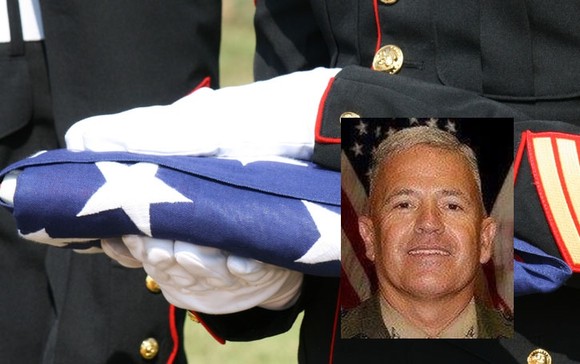 The Suicide Note of Marine Colonel Jim Turner

On December 10, 2018 Retired Marine Colonel, Jim Turner, put on his dress uniform, and medals, and drove to the Bay Pines Regional Office with one final mission.

Colonel Jim Turner could no longer stand the horrible life of being a Disabled Veteran, with P.T.S.D., dealing with a VA Benefits System that is inhuman, and corrupt to the core.

Colonel Turner wanted his final act to help fellow Veterans so he carefully composed a Suicide Note, a "Dying Declaration", blasting the VA for failing to help him, as he accused the VA of being responsible for at least 90% of the twenty-two (22) Veteran Suicides each day.

Colonel Jim Turner, who knows what he is talking about, and is extremely respected by the Veteran Community, as his last act wanted to expose the never-ending "Culture of Corruption" in the Department of Veterans Affairs that drives twenty-two (22) Veterans to suicide each day.

On October 7, 2019 another Disabled Veteran commited suicide at the same Regional Office almost exactly like Colonel Turner, bringing his records to prove VA Corruption, sitting on his records, leaving a Note blaming the VA, and then killing himself. [Click here to read article].

Colonel Turner's Suicide Noted stated "I bet if you look at the twenty-two (22) Veteran Suicides each day you will se the VA screwed up in 90% of the cases".



_____________________________________________________________________________________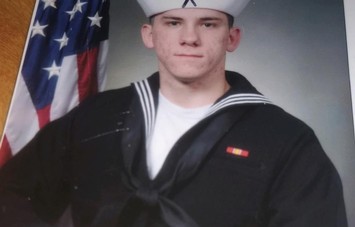 The Suicide Note of Gary Pressley

The mother of a Navy veteran who killed himself in the parking lot of a Department of Veterans Affairs hospital last year filed a wrongful death lawsuit this week, accusing the VA of negligence in her son's death.

Machelle Wilson of Forysth, Georgia, is seeking $8.25 million from the VA. Her claim states that a VA doctor abruptly discontinued her son's opioid prescription, which he used to manage chronic hip and back pain. The lack of medication caused him to suffer pain and withdrawal symptoms and pushed him into crisis, the claim says.

Gary Pressley, 28, a former aviation ordanceman in the Navy, shot himself in the chest April 5 in the parking lot of the Carl Vinson VA Medical Center in Dublin, Georgia. He had just left the hospital's pharmacy, where he tried in vain to have his pain medication refilled.

"Nobody listened to him," Wilson said. "The signs were all there."

fore shooting himself, Pressley wrote a note and placed it on the dashboard of his car. In part, it read, "This is what happens by punishing already suffering people."

Last year, Pressley's suicide was one of three during a five-day period on VA property.

The deaths prompted scrutiny from Capitol Hill, where lawmakers held a hearing and news conference to draw attention to the issue.



_____________________________________________________________________________________

The Suicide of Marine Corps Justin Miller

Justin Miller was a guard in Iraq who provided security at a Military Base where he stated he had to shoot Camels, that sometimes had people on them.

He had Suicide thoughts and went to the Minneapolis VA where they treated him Four (4) Days, and released him.

Justin Miller walked to his car in the VA Hospital Parking Lot and shot himself. He was 33 Years Old.

The VA never flagged him as being a high-level Suicide Risk so he never got help from the VA.

Justin Miller's Family say that a lack of resourses, and funding, stopped the VA from helping Justin.

You can read his story by clicking here. and here (Parking Lot Veteran Suicides).




_____________________________________________________________________________________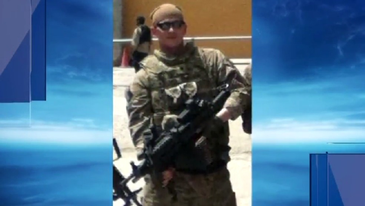 The Suicide Note of Veteran John Toombs

John Toombs served in Afghanistan in the Army and returned to the states Unable to Adjust, the same way many Disabled Vietnam Veterans did, and he ended up with a drug problem.

The VA tossed him out of the drug program for being late getting Meds, and John became determined to get some help with his problems so he spent the night at the VA Emergency Room at the Murfreesboro Tennessee VA Hospital.

After being denied help all night the next day John recorded a Suicide Video on his phone stating;

"When I asked for help they just opened a Pandora's Box inside me, and just kicked me out the door. That's how they treat Veterans around here".

You can read about his story here.



_____________________________________________________________________________________

We Will Keep Posting More Memorandums Here as we Research Them.

If you have a link to a Veteran Suicide Please E-Mail Us by Clicking Here.



_____________________________________________________________________________________