America's Veterans Are Abused, Tortured, and Mistreated More than Any Race, Religion, or People on Earth
To Help Veterans Everything on this Website May Be Freely Copied, Reprinted, Published and Used by Any Means.
___________________________________________________________________________________________________


After 48 Years of Inhuman Torture Elderly 100% Service-Connected Veteran Claims....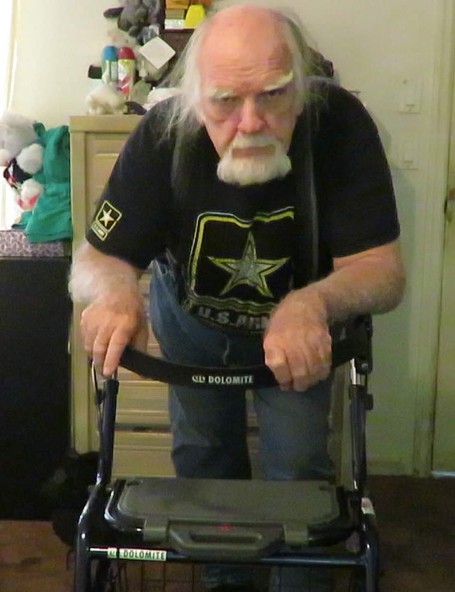 I AM HUMAN !


What is it like to be a Disabled Veteran in America?

I enlisted in the Army wanting to be an Airborne Ranger.

I was sent to basic at Sand Hill at Fort Benning Georgia, and then instead of becoming an Airborne Ranger I put myself on a "levy" voluniteering for Vietnam, durring the height of the Vietnam War, when everyone was getting killed.

In Vietnam I asked for the most dangerous job in the unit and was made a Honcho working Local Nationals, in villeges by myself. Durring a rocket attack I jumped off a duce and a half and was sprayed with bits of metal, I snapped my back on strings of M-79 Rounds, and I injured my ancle, and foot. I suffered an inncident that gave me nightmares for life where I still rarely sleep after forty-eight years.

After returning to the states at Fort Bragg North Carolnia I was having nightmares, unable to sleep, and adjustment problems, my back was killing me, one side was numb, and I had a bad leg. (The numb side, and bad leg were later discovered to be caused by my back injury.)

I couldn't adjust to stateside duty so I voluniteered to go back to Vietnam but before leaving the constant flashbacks at night, and nightmares, caused me to be five minutes late for a work formation.

Because I had just returned from Vietnam they threw me into the stockade, without a trial, or a lawyer, and the guards beat the hell out of me. I was given an AR 635-200 for the Good of the Service Discharge.

For being five minutes late for a work formation!


I was unable to work and went to the VA but they refused Medical care, and VA Benefits, because I did not have a Service-Connected Rating yet.

No medical care from the VA, unable to work, and the Veterans Groups, the VFW, DAV, American Legion, and so on wouldn't help so for over ten years I had to eat out of garbage cans, or find a Salvation Army, sleep under bridges, in junk cars, and in the woods using garbage bags trying to keep dry, living like a stray dog.

The country I fought for hated me, and deserted me. Click here to continue

___________________________________________________________________________________________________



U S DISTRICT COURT JUDGE, MARK E. WALKER, ABOLISHES THE UNITED STATES CONSTITUTION FOR DISABLED VETERANS, AND MILITARY FAMILIES, BANNING THEM FROM THE FEDERAL COURTS !

Every Member of the Military, Every Veteran, and Every Military Family has lost their Constitutional Rights unless we UNITE and do something !!!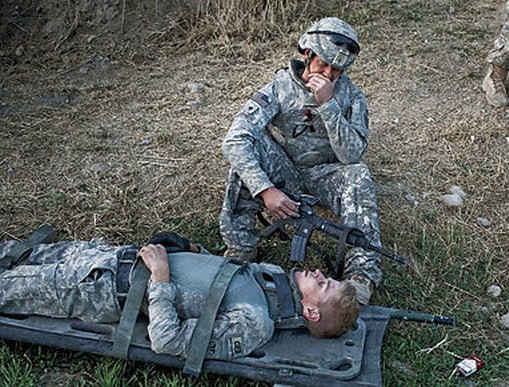 UNDERSTANDING THE VETERAN AND MILITARY HATE

There is a strong Anti-America, Anti-Veteran, and Anti-Military, Hate Movement in America, especally in America's Universities, in our government, in America's Legal System, and especally in the Federal Courts.

University Students with the Zeta Beta Tau Fraternity at Panama City Beach in Florida tore down American Flags, as they spit, and urinated, on Disabled Veterans, and their Service Animals, poured beer on Disabled Veterans, and knocked them out of their wheelchairs.

A substantial number of America's Attorneys, State Judges, and Federal Judges belong to the Zeta Beta Tau Fraternity.

This segment of our society, composed of the rich, the powerful, the eliet, and "Special Interests" believe they are far above serving in the military, and that anyone that does serve is far benieth them.

They believe they are better than those that serve in the military, and that America's Veterans are far beenieth them, and not deserving of the freedoms, and benefits, the eliet deserve, because of their power, and wealth.

This Military Family, and Veteran Hate, appears to be restricted to those born with silver spoons in their mouths, and those with excessive power. Sports stars that worked their way to the top are just the opposatine, and are extremely patriotic.

After 911 NFL Players like Pat Tillman, Joe Cardona, Nate Boyer, Ahmard Hall, Jeremy Staat, Alejandro Villanueva, and Daniel Rodriguez gave up mulimillion dollars Contracts, and bright Sports Star Futures, to enlist in the Military, and put their lives on the line for our Country.

When America was attacked on 911 many Sports Stars, like This movement is composed of College As a Severely Disabled Vietnam Veteran I remember living in the woods, and sleeping in the snow, freezing, in Lexington, Kentucky.





______________________________________________________________________________

THE UNITED STATES GOVERNMENT POLICY OF MURDERING, TORTURING, AND DEPORTING AMERICA'S VETERANS

As a Severely Disabled Vietnam Veteran I remember living in the woods, and sleeping in the snow, freezing, in Lexington, Kentucky.

In the morning I would go to a Vet Center not far from the Leestown VA Hospital to get free coffee. I was too disabled to work so I ate out of garbage cans, and got free food when I could.

I couldn't afford a junk car to live out of, that was for rich Disabled Veterans.

This was my reward for Enlisting, asking for the hardest service the Army had (Fort Benning Georgia), and Voluniteering to go to Vietnam durring the height of the Vietnam War, when the odds were you wouldn't come home.

This is how my country treated me....and treated tens of thousands of other Severely Disabled Vets.


In a three month period six (6) other Vets that went to the Lexington VA Center were driven to sucide by the Veterans Administration.

I remember sending a letter to every Congressman, and every Senator, about the deaths, and the inhuman abuse by the VA, and getting about fifteen to twenty Form Letters back.

Our Government, or at least not a single Senator, or Congressman, in either Political Party cared one bit about the torture being inflicted on America's Disabled Combat Veterans by the most corrupt people on earth, America's Veterans Administration.

Meanwhile, the Anti-American War Protestors, those too rich, and yellow to serve their country, hid in College, doing drugs of all kinds, have become today's Politicans, and United States District Court Judges, where they continue to spit on America's Veterans whom provided them with the freedom, they were too Anti-American, and Yellow, to fight for themselves.


Little has changed in the past forty-three (43) years I have been fighting the government, trying to obtain just Basic Human Rights from the country I gave so much for.





Click here to e-mail me


______________________________________________________________________________