DIRTY POLITICANS IN FLORIDA
Ripping Off the Elderly, the Disabled, Veterans, and the Working Class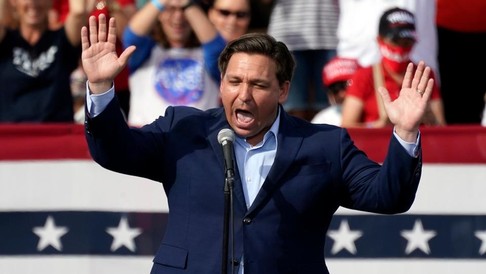 FLORIDA GOVERNOR, RON DESANTIS, AND FLORIDA ATTORNEY GENERAL, ASHLEY MOODY, ARE "DIRTY POLITICANS"

Florida Governor, Ron DeSantis, and Florida Attorney General, Ashley Moody, are "Dirty Politicans".

They are misusing their Political Offices to repay Political Donation-Bribes from Special Interests, by putting Special Interests above the law in Florida, and allowing them to rake in hundreds of millions of dollars, by defrauding, and cheating, the General Public.

If you live in Florida Governor, Ron DeSantis, and Florida Attorney General, Ashley Moody, are helping, and encouraging, Special Interests like Comcast, Walmart, Publix, Verizon, T-Mobile, Sea World Parks, Disney, Universal, and other Special Interests, to violate Florida's Laws to defraud, cheat, and rob, YOU!

Governor, Ron DeSantis, and Ashley Moody, are stealing thousands of dollars out of YOUR pocket if you live in Florida!


ASHLEY MOODY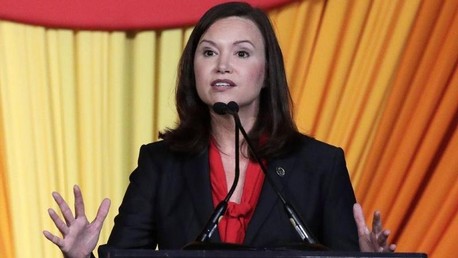 HELPS COMCAST OVERCHARGE, DEFRAUD, AND CHEAT FLORIDA CONSUMERS

Comcast has admitted it can make a very nice profit charging no more than twenty dollars ($20) a month for internet services, and yet most Comcast Customers in Florida are paying Two Hundred and Fifty Dollars a month, or more, for Comcast Services!

Comcast is padding its bills with as many as twelve "Secret" Fees, and charges.

Comcast is operating a secret Wi Fi Hot Spot System that is capable of rigging every election in America, and is able to spy on nearly everyone in America on any Smart Device, Smart Phones, Smart TV's, and on laptops, computers, and anything with a modem, or anything that connects to the internet.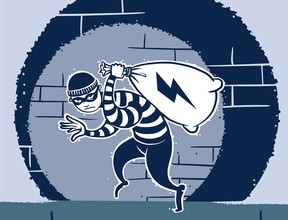 COMCAST STEALS MILLIONS OF DOLLARS WORTH OF ELECTRIC FROM FLORIDA CONSUMERS!

Half of the electric being used by every Comcast Modem in Florida is being used to operate Comcast's Secret Wi Fi Hot Spot Spy System.

While that is only ten dollars, or so, per customer, with Comcast admitting it has over a Million Wi Fi Hot Spots in Florida it means Comcast is STEALING at least Ten Million Dollars in Electric from its Florida Customers each year.

Comcast charges Fifteen Dollars ($15) a month to rent a modem that sells brand new for twenty-eight dollars ($28). That is OVER 50% interest every month, and Comcast still owns the modem, and charges the customer a hundred dollars for the modem, even after years of the customer paying Mafia Loan-Sharking Rerntal Fees, when the customer terminates his Comcast Services.

So far, Comcast has charged the Elderly, 100% Service-Connected, Disabled Veteran Billy Kidwell Nine Hundred, and Sixty Dollars ($960) to rent a Twenty-Eight Dollar Comcast Modem, and Comcast wants Kidwell to pay another Hundred Dollars ($100) to buy the old junk modem.

Even MAFIA Loan Sharks do not charge as much as Comcast!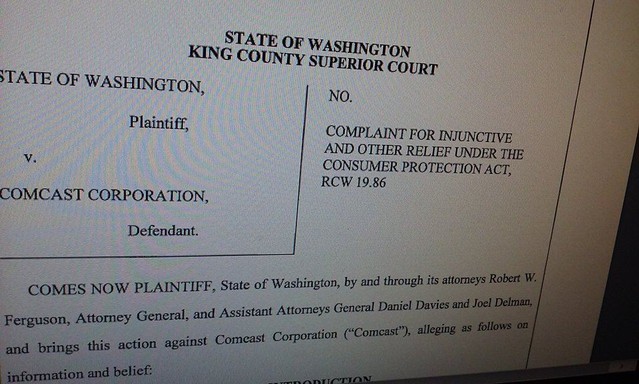 SEVEN HONEST STATE ATTORNEYS SUE COMCAST !

In Minnesota State Attorney General, Keith Ellison, accused Comcast of lying about the cost of Comcast Services, charging customers for Unwanted Services, they did not agree to, and then charging customers massive amounts of money, to cancel services they did not order.

Comcast SETTLED the lawsuit repaying victims!


In Massachusetts State Attorney General, Maura Healey, accused Comcast of Massive Advertising Fraud, Concealing the Actual Cost of Comcast Services, providing Comcast Services the customer did not Order, or Agree to, and then charging the customer a massive fee to discontinue the service they did not order.

Comcast SETTLED the lawsuit repaying victims!


In Washington State Attorney General, Bob Ferguson, sued Comcast for Fraud, for cheating Comcast Customers with Tens of Millions of Dollars in phony fees, and for Comcast engaging in Dishonest Sales Practices.

Comcast SETTLED the lawsuit repaying victims!


In Florida Comcast has committed more crimes, than in any other state, because they know the Governor of Florida, and Florida's Attorney General is in their pocket.

In Florida Elderly, Veterans, the Disabled, and Military Families, have been cheated with Comcast "Introductory Offer Con Games", Overcharging, Comcast Modem Rental "Loan-Sharking Schemes", schemes charging Comcast Customers for services they did not order, and do not want, while Comcast refuses to remove those unwanted services, and other Racketeering Schemes.

Comcast got hundreds of Millions of Dollars in Pandemic Relief Funds, while they robbed the public in Florida.

How much did YOU get in Pandemic Relief Funds?


If Florida had an Honest Governor, or an Honest Attorney General, they would investigate, and sue Comcast, and REDUCE the cost of Internet Services for everyone in Florida.

HOWEVER, Florida State Officials are OWNED by Special Interests.


WHAT ABOUT WALMART?

Lets see how Walmart treats the Disabled in Florida knowing the Governor of Florida, and Florida Attorney General have been "bought off" with Walmart Political Donations.

Nothing speaks louder that a video that show how the disabled are really treated in Florida by Walmart.

Man with one leg and his family are banned from Walmart because he is disabled.

Walmart files its Disabled Employees.

Florida Walmart fires Man for Having Sick Kid

Florida Disabled Special Needs Woman Knocked to Ground and Handcuffed for Being Disabled

Veteran Disrespected at Florida Walmart

Florida 100% Service-Connected, Severely Disabled Vietnam, Attacked, Mocked by Sheriff, and Banned from Walmart for Life for Needing Service Dogs After Getting Out of Hospital

What Walmart doesn't want you to know.


Walmart is one of the most corrupt Corporations in America, known for abusing its own employees, keeping them in poverty, and Walmart is known for hating the Disabled, and especally hating America's Disabled Veterans needing P.T.S.D. Service Dogs.

It should be noted that Ron DeSantis supported Service Dogs as a Congressman, and now allows Florida to harass Veterans with Service Dogs, all over the state.

Thanks to Florida's Corrupt Governor, and Attorney General, Walmart is Free to Terrorize Disabled Veterans in Florida, and keep them from shopping, for life.

__________________